I don't know much about bocce ball, or smoking a ham, but time together with family to get is always the best! There was a lot of togetherness this weekend! Please bare with me as I have run out of space on blogger for pictures so I am putting up pictures from Photobucket.
Saturday consisted of ham, potatoes, green beans, an amazing cheesecake, cabela's hunting, frisbee golf, bocce ball, and scrabble.
My MIL won with 270 points!! WAY TO GO LAURA!!!
I lost with 197 points... :-(
The Iowa Energy game was a good time!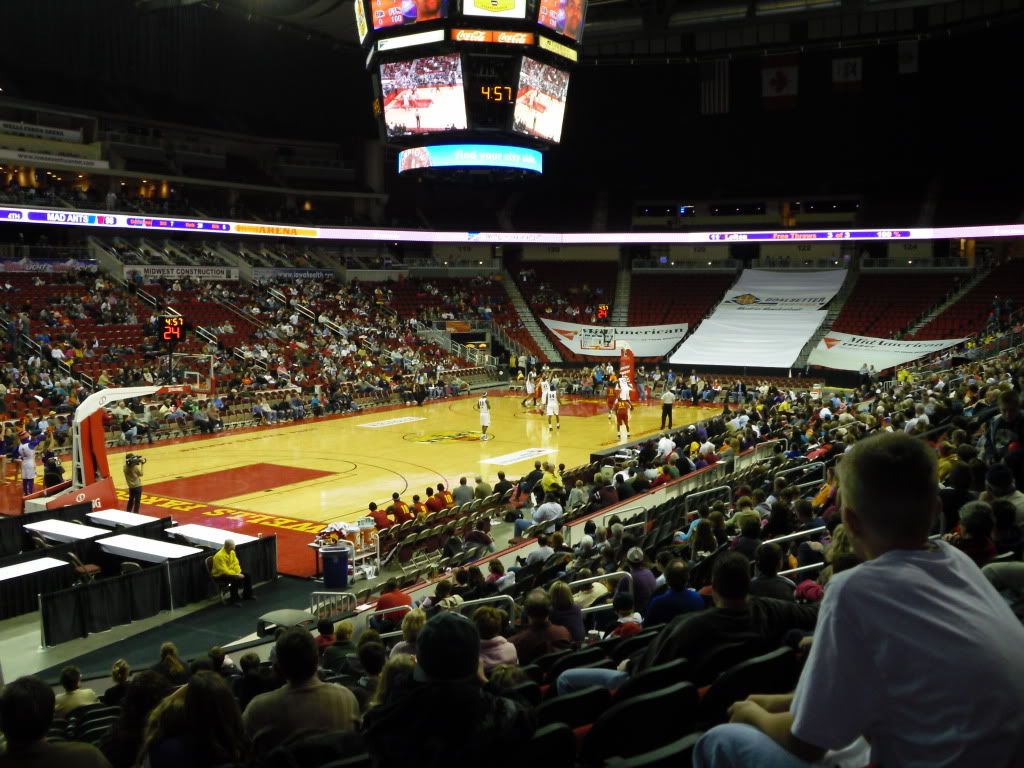 You can't resist this sweet face, loving the basketball game.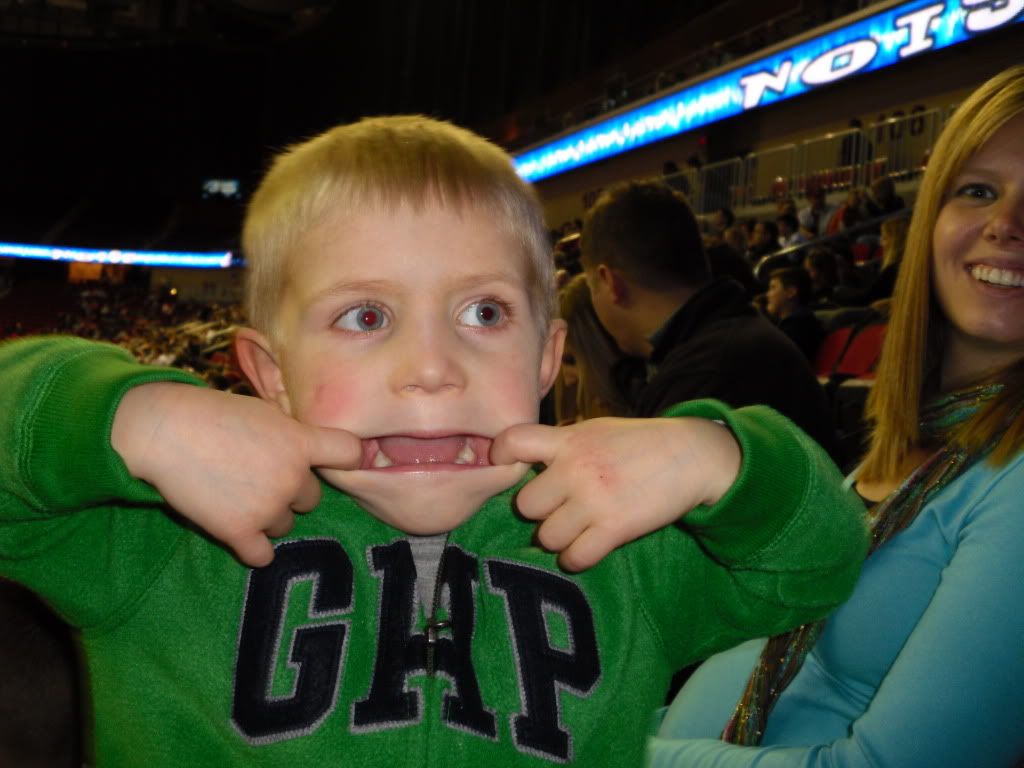 He was so excited to met the mascot, SARGE. (aka. a superhero) Aunt Molly took him to meet Sarge and he gave him a high five and Landon said, "He was really nice he didn't even hit me!" :)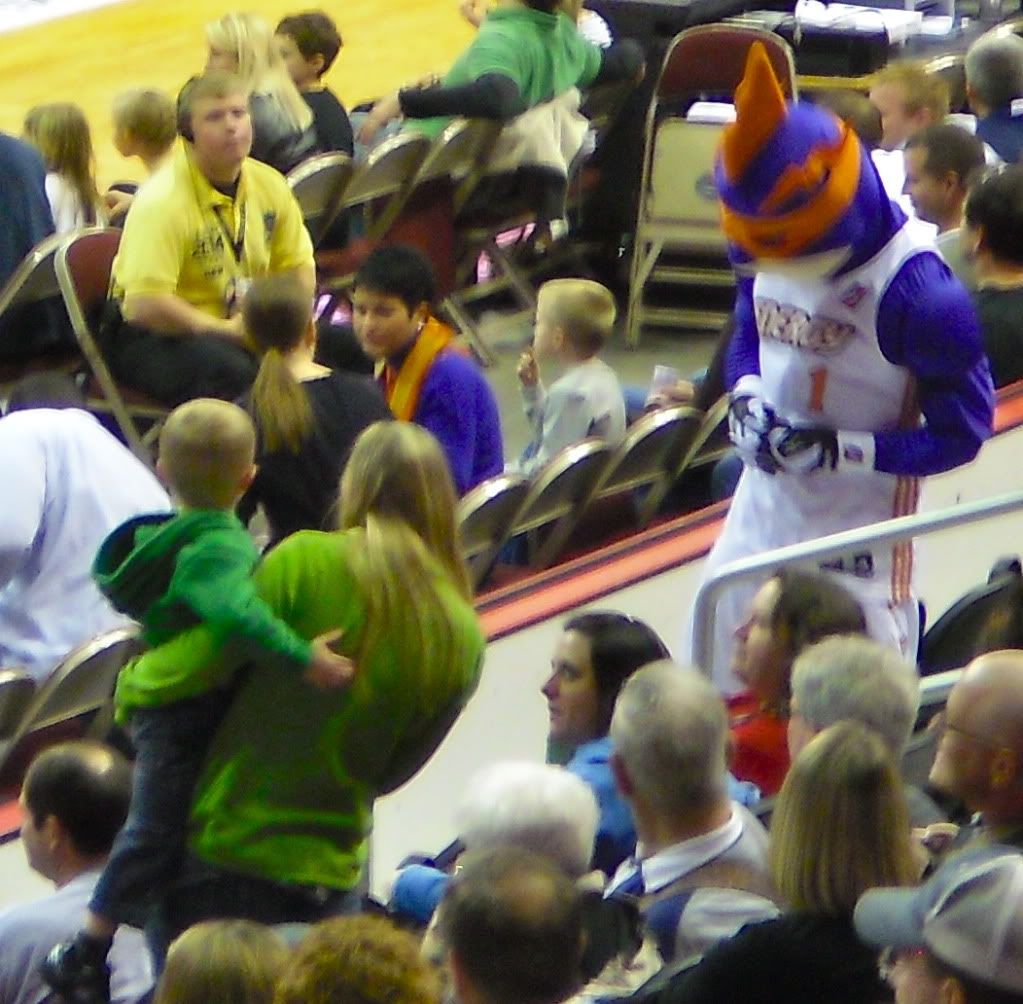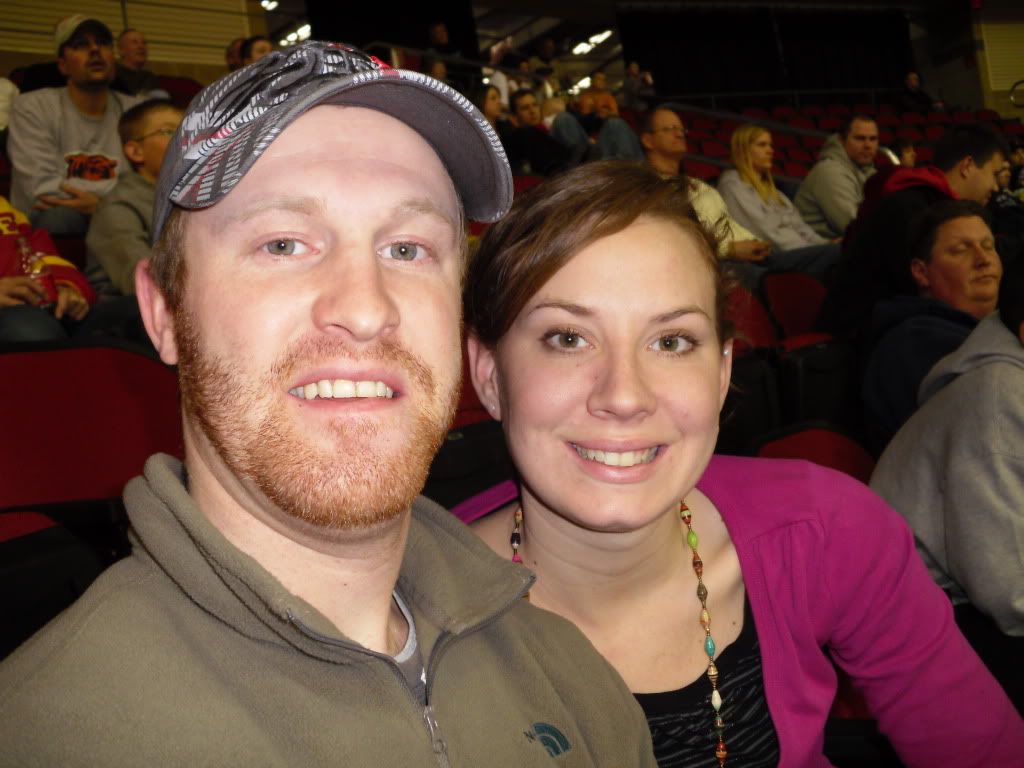 Even though we got a little bit more snow yesterday, this is a little update of how much snow we have on the ground, for a little weather update for you. We hopefully won't have any snow days so we can still be done June 3rd.
Where my husband proposed to me in August 2009! :-) He proposed right inside of the covered bridge and without the snow. :-) Very romantic:-)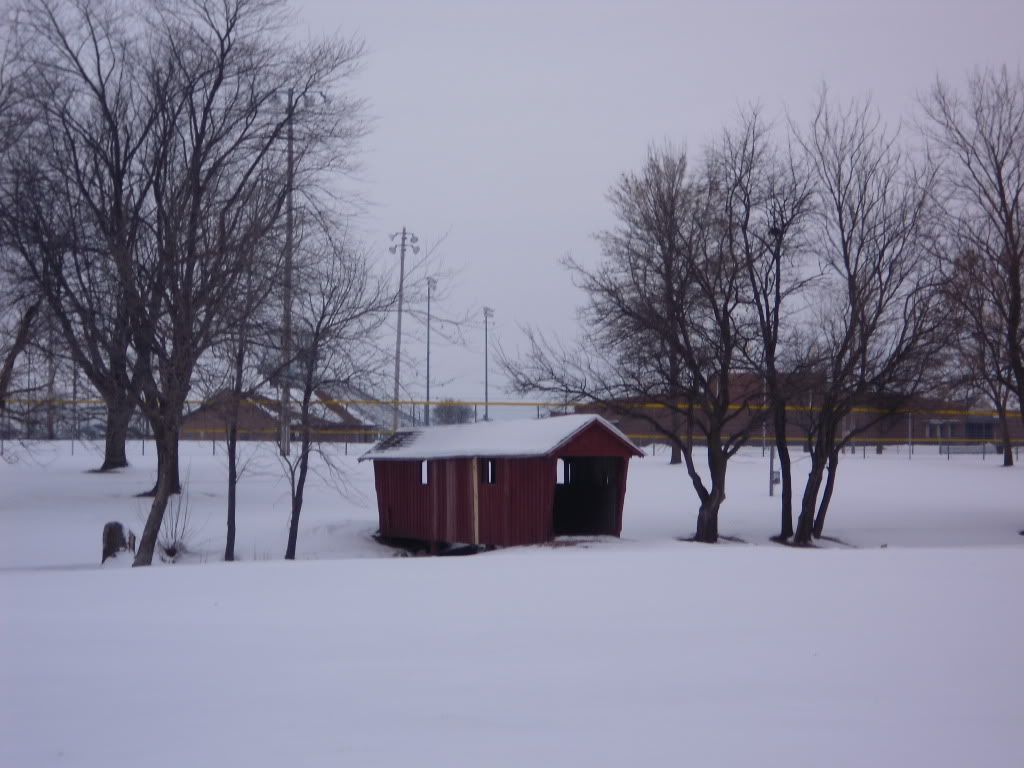 Buddy got a new toy from grandma and this is how he always sleeps with new toys on the first night. It cracks me up! :-)
This weekend for the first time in a long time I went to see some of my students in a show choir invitational and it brought back memories of HS (The Vocal Chords) and traveling almost every weekend in charter buses and performing. I must say I noticed a lot of the moves and stances that look familiar.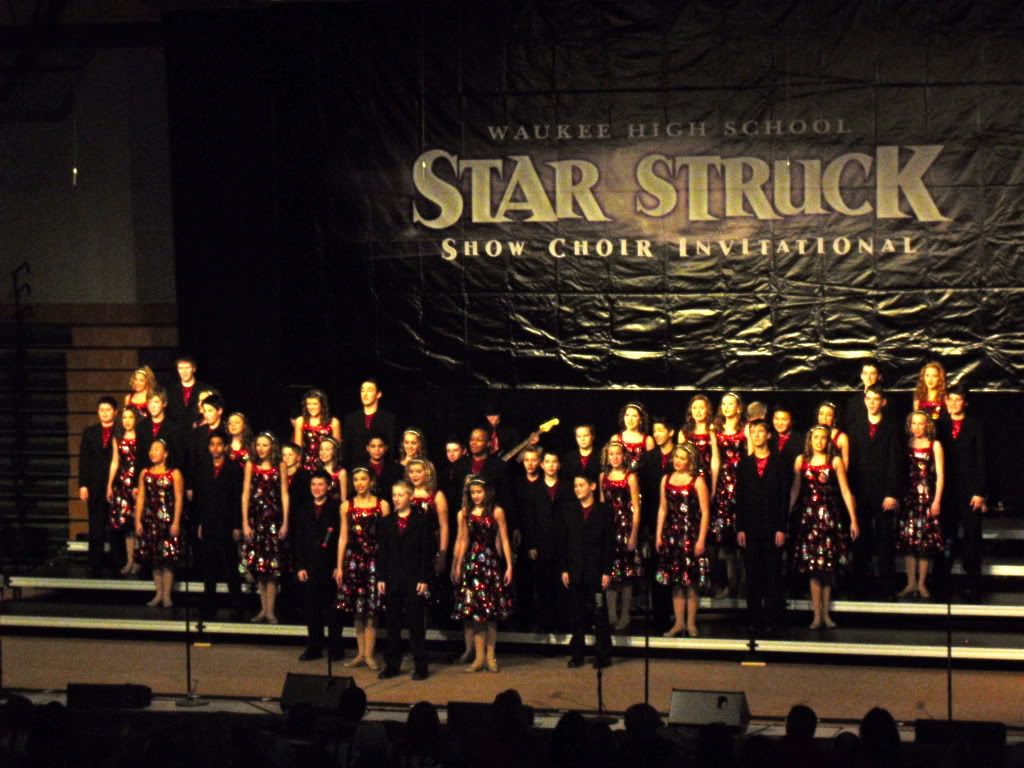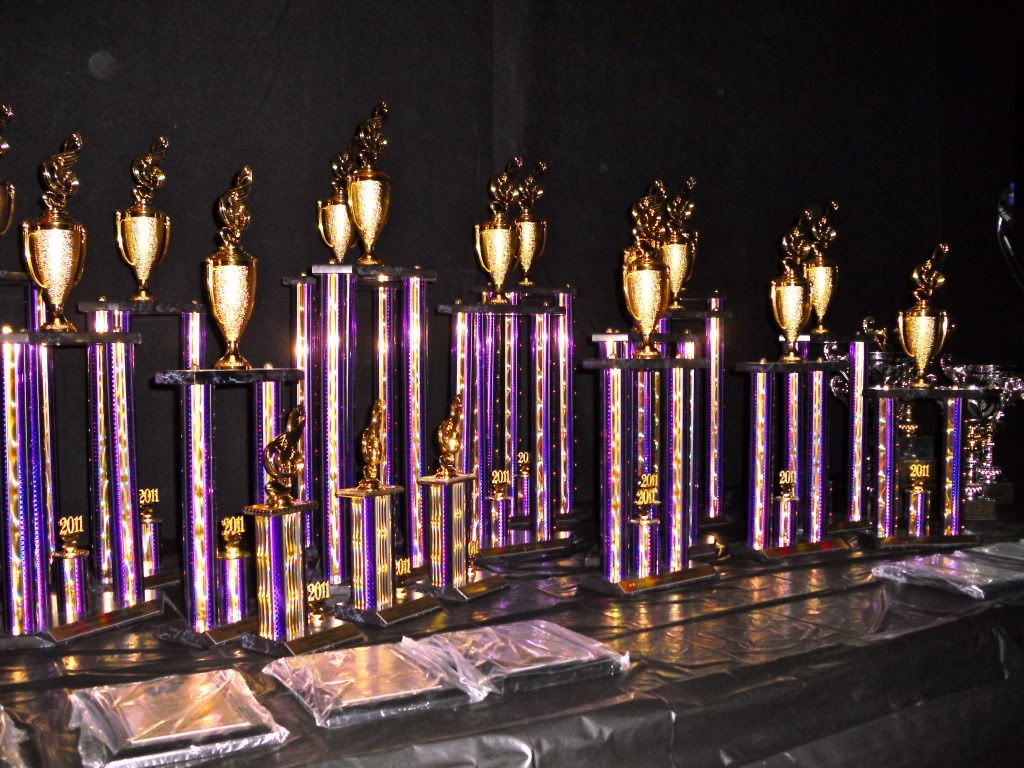 Aren't' the trophies beautiful!
Hope you had a great weekend and happy mid-week!! :-)