The past couple weeks we have been going through a sermon series about being a light to those around us and blessing others. Shine the light on those around us, and take the attention off ourselves and love others, then we will be truly blessed!
Which, technically I was going to title my blog, "Blessed to be a Benge" according to my URL, but according to my title I tried something a little shorter. Who wants a long title to a book? I like one word titles words that give you the gist of what is going to happen within a 2 to 3 syllable word. This way I remember it too, otherwise I go to the library to look for a book I don't look like a goofball wanting a book I can't even say the title too.. for instance take this book.... a book by Donald Miller, "What I learned while editing my life a million miles in a Thousand years". It is a great book and would recommend it very highly! However, the title of this book makes my brain think of a title to another book, and therefore confusion... :-)
Anyways, who am I kidding the weather has been absolutely GORGEOUS and I'm thrilled to have sunshine on this skin!! :-)
Last week has gone so fast and hubby got a really nice hair cut, although I do like the grizzly adams look he gets going within a week of not shaving.
I went to our little town store, "Whiskers on Kittens" and found a cute small inexpensive little cheer up decoration for the coffee table. My husband enjoys trying little decorations in new little places and I thought the coffee table was bare and thought it needed a little something.
Our lawn has gotten a lot of attention over the past week, it has fertilizer and seed on it. Compliments to the hubby!
Hopefully we can get rid of any crab grass we have it infects your entire yard!! The flowers are beautiful and the tulips are almost ready to open up!!
The tranquility of being outdoors brings the body peace.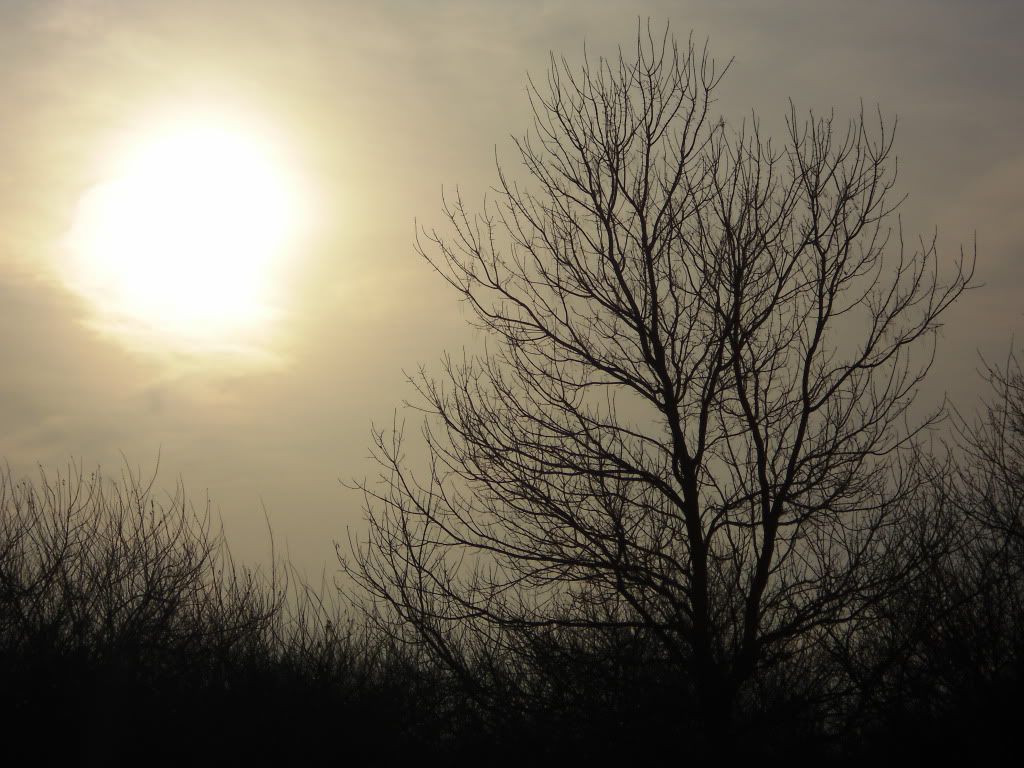 photography by Nolan :-)
On the way home cows feeding....
notice the little baby at the end.

A stunning sky in front of us.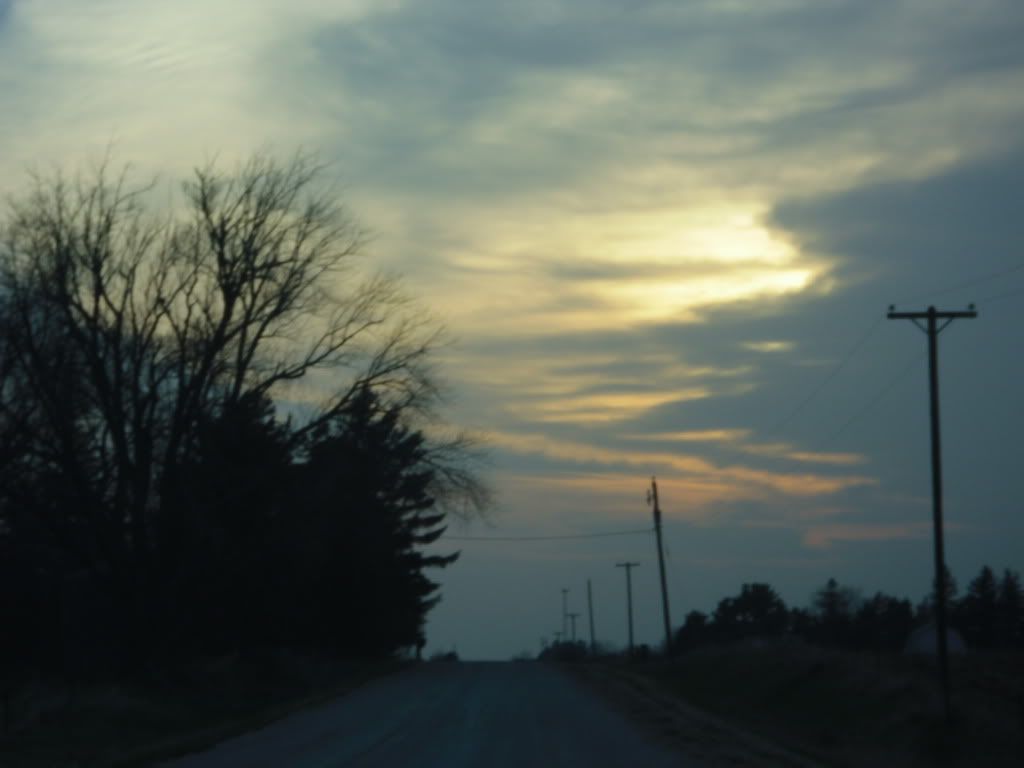 burning some more oriental grass and playin' bags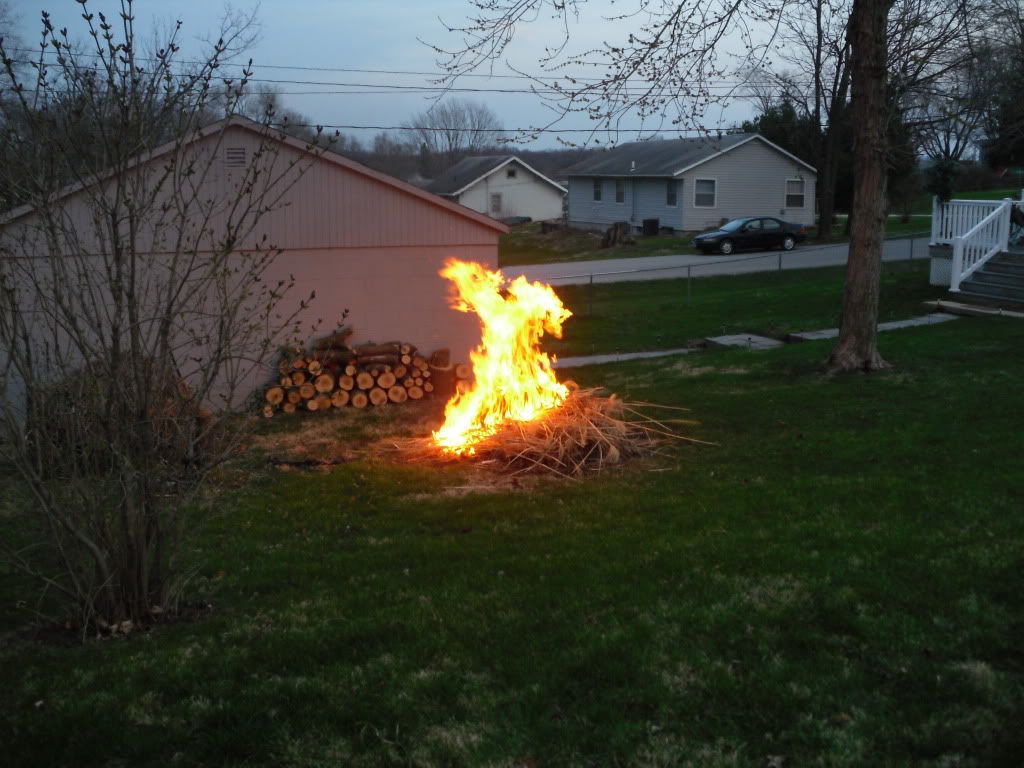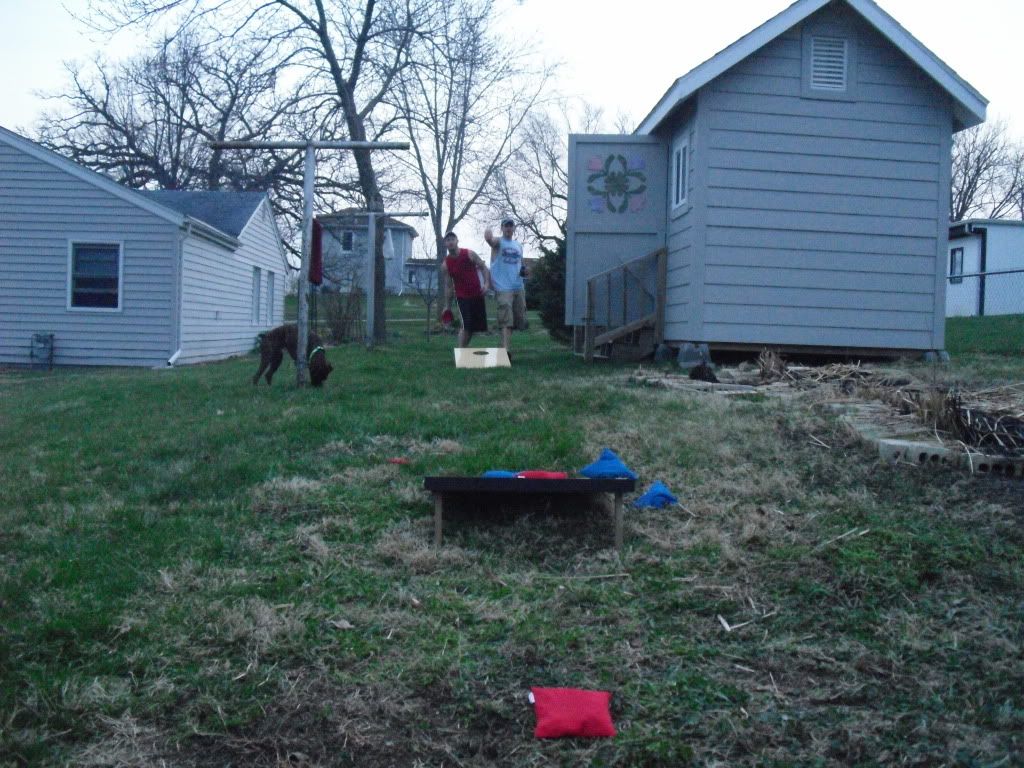 notice how the grass is still a little brown(very sad)... hopefully not much longer and it should all be green.

And now for the long awaited... the 1st debut of the Husky... that's right we purchased a riding lawn mower and are very happy with our choice...
the man is in LOVE!!! :-)
HAPPY SPRING!!
and never forget to....